The pioneer will always have a first mover advantage over its competitors. That's why if you ask people in Bacolod to give you a resort's name, Sta Fe Resort would come to mind. Sta. Fe Resort is the oldest privately owned resort in Bacolod City established in the 1940's.
Sta. Fe Resort is ideal for weekend family outings, family gatherings and events and also for company outings, conferences and conventions. Dorm and room accommodation is available and there are function rooms with different capacities to choose from.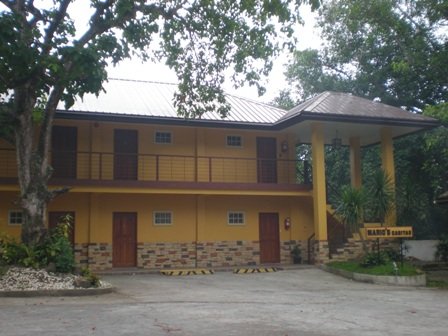 Sta. Fe Resort also has several distinctions aside from being the first resort in Bacolod. It's the only resort with a chapel, a mini zoo and a complete gun club facility.
How to get there:
Sta. Fe Resort is located in Brgy. Granada, Bacolod City and is very accessible. It is around 7 km. from Bacolod City and about 20 minutes travel by private car and public utility vehicle.
When taking public utility jeep, take the jeepneys plying the Sta. Fe-Burgos route at the Burgos Market. This will take you right at the gate of Sta. Fe Resort. It's hard to miss Sta. Fe Resort since it is located in front of San Muguel Brewery.
For more information, visit their website:  Sta. Fe Bacolod Resort
The following two tabs change content below.
Glady Reyes
Glady is passionate about travel, blogging, environment, and encouraging Pinays to pursue STEM careers. She lives in Bacolod City and wants to convince readers that it's one of the Best Places to Live in the Philippines.
Latest posts by Glady Reyes (see all)